Bon appétit!
"Food sets your mood." (R. Smart) You are sure to be in a good mood after visiting our Benada Restaurant. We'll take care of you from breakfast to the lunch. Come and enjoy our terrace, open seasonally, and invite up to 29 other guests.
Benada Restaurant
Buffet⁠-⁠style breakfasts are sure to please everyone. Choose whatever you feel like and breakfast can easily last for over an hour. We prepare the best scrambled eggs and bacon you've ever had, a warm croissant with butter and ham, or a cake with tea and milk. We all have different tastes, which is why we have something for everyone. Sit and relax and enjoy a truly good morning in Ústí nad Labem.
We're looking forward to seeing you:
Mon⁠-⁠Fri: 6.30⁠-⁠10.00
Sat⁠-⁠Sun: 6.30⁠-⁠10.30
T: +420 477 075 170 / 226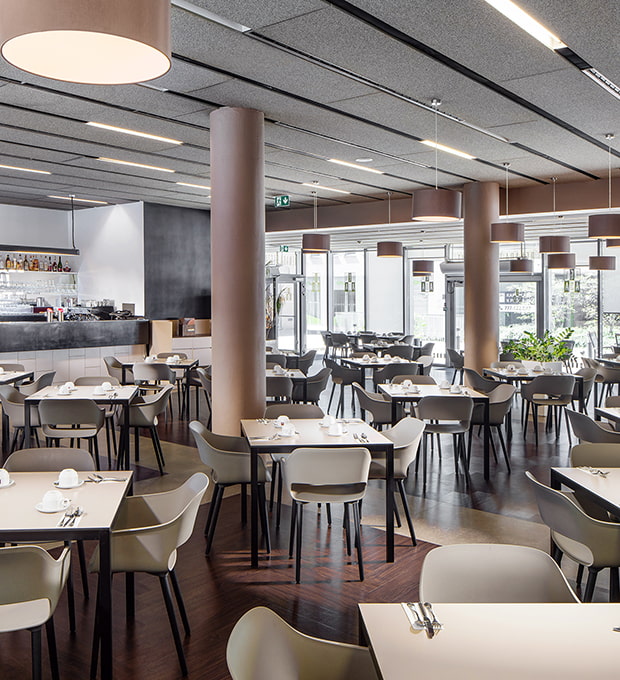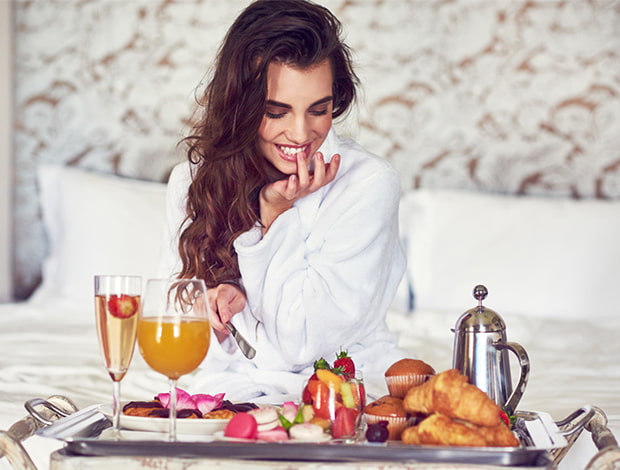 Room service
Order breakfast in bed. Satisfy a night craving. There's no need to leave the warmth of your bed to eat. Choose from our broad selection of meals and beverages daily from 6:30 am to 10:00 pm and we'll bring you your order right to you.
Call us +420 477 075 170.
Catering
Refreshments at events should not be underestimated. Leave it up to us, we'll be happy to help out in terms of preparation and service. We provide comprehensive catering services to ensure your guests do not leave hungry. Would you prefer a buffet, cocktail party or do you have something else in mind? Family celebrations, corporate events, weddings and parties will no longer cause you a single wrinkle.
Call us +420 477 075 224 or write to us at e.suchankova@clarion⁠-⁠hotels.cz.