Clarion Congress Hotel Ústí nad Labem
About the hotel
We recommend the Clarion Congress Hotel Ústí nad Labem for business trips and holidays. You're in the city centre; with everything you need a few short steps away. Ústí nad Labem is also located on the main connection between Prague and Dresden. Both directions are only an hour away by car, or a bit longer by train.
You do not want to miss out on visiting the castles, vineyards, protected landscape areas and the national park with the Pravčice Gate and the Ore Mountains, all of which are nearby. We guarantee you'll be surprised by how beautiful northern Bohemia is and we're sure you'll come back and visit us again.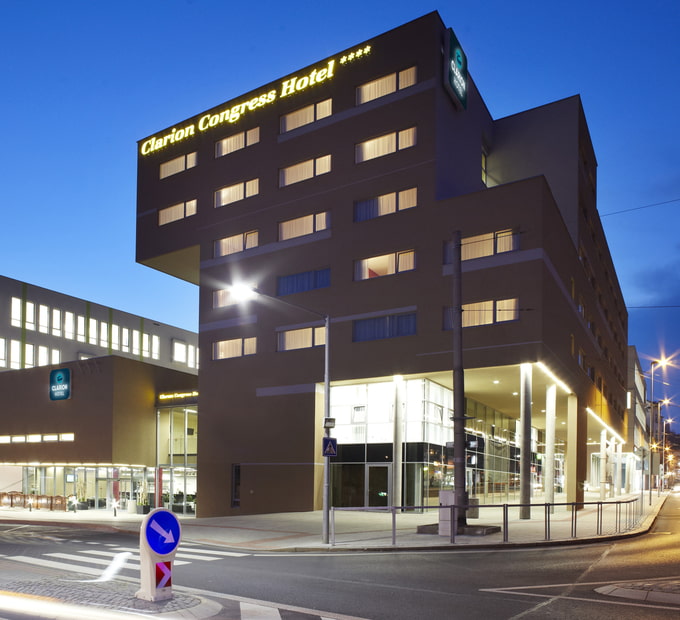 ---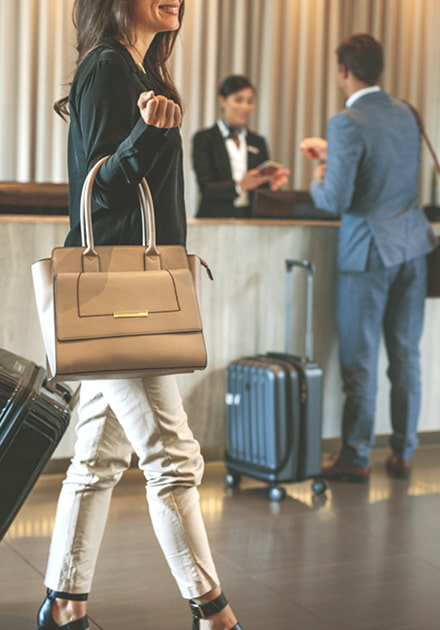 Check⁠-⁠In ⁠-⁠ You can arrive earlier, but please let us know in advance so we can make arrangements. Our reception is at your disposal 24/7. We look forward to seeing you.
Check⁠-⁠Out ⁠-⁠ If you need to leave at a later time, please contact us in advance. We will be happy to assist you if possible :)
---
Everything is within reach thanks to our location in the city centre. We're only a 10⁠-⁠minute walk from the train station. Park your car or motorbike in the hotel garage. Visit our restaurant and enjoy a meal; you and your children will be sure to find something you enjoy.
24/7 reception
Benada Restaurant
Free Wi⁠-⁠Fi
Non⁠-⁠smoking hotel
Beverage/vending machine
Parking for cars and motorbikes
Bicycle storage
Arrangement of conventional or electric bike rental
In the city centre
Hotel surroundings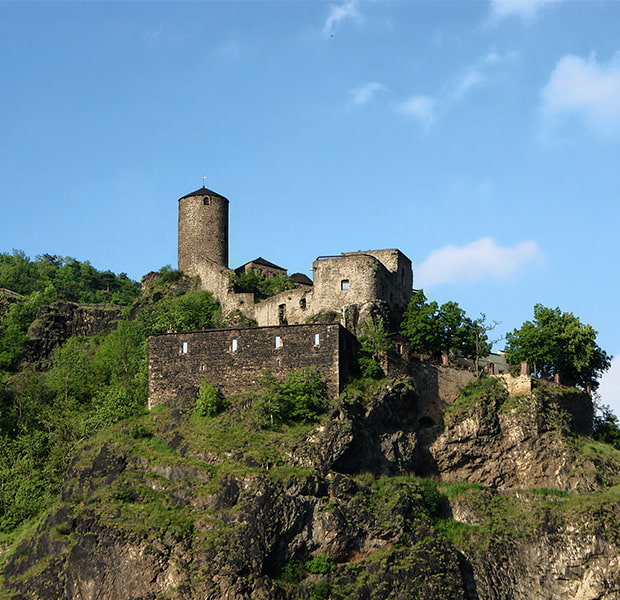 Don't overlook Ústí nad Labem and northern Bohemia as a travel destination. You'll find the city in the heart of the Central Bohemian Highlands. You can't confuse the local landscape with any other in the Czech Republic. It is dominated by long⁠-⁠extinct volcanoes, which now resemble conical hills. You will arrive in a region of castles, châteaux, vineyards, the Elbe valley and unique rock formations, all only an hour's drive from Prague and Dresden, ... but don't just take our word for it. Come and see for yourselves that the local region is unjustly neglected as a destination for tourists and travellers alike.
Bohemian Switzerland
Explore complex rocky towns, stroll through the deep forests. Let yourself be captivated by the mysterious beauty of one of the four national parks of the Czech Republic. When planning trips, don't forget Pravčická Gate, the largest natural rock gate in Europe.
Prague⁠-⁠Ústí nad Labem⁠-⁠Dresden
You'll be staying exactly half way between Prague and Dresden. So no matter which direction you go, you will only spend an hour of your time on the road. In Dresden, as in Prague, a rich history, museums, galleries and a large number of shops await you. So which direction will you take?